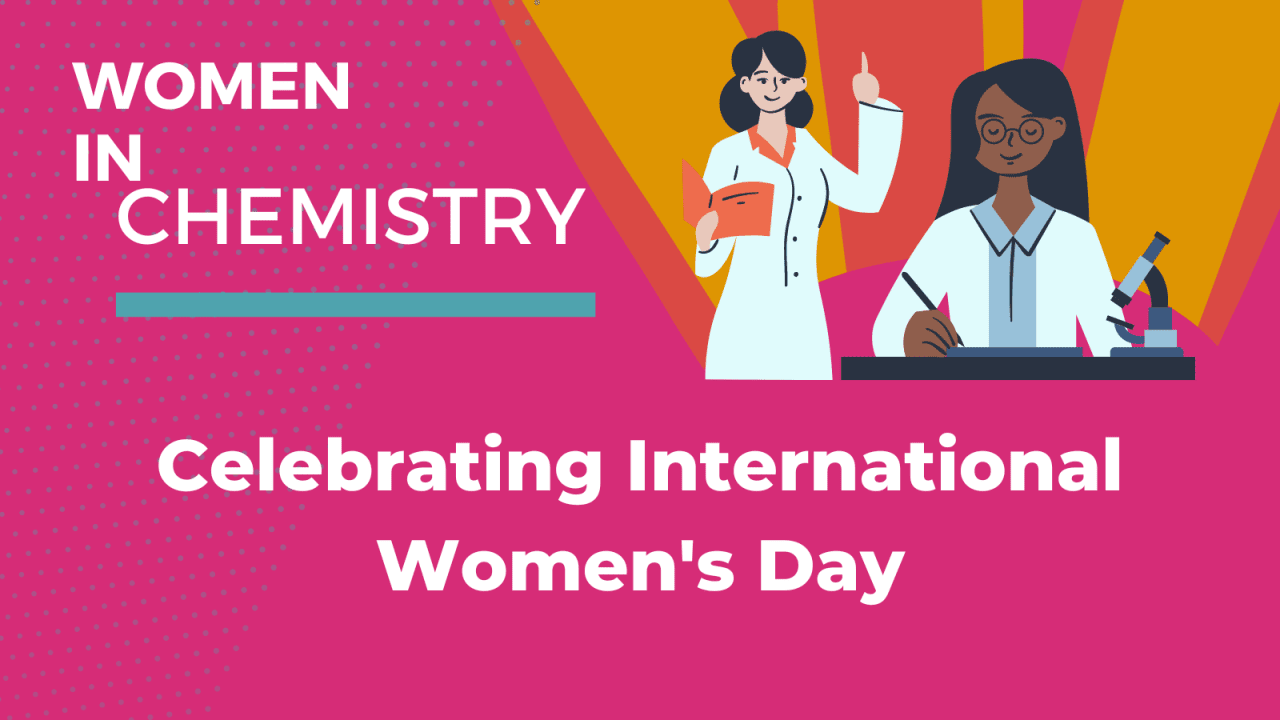 Women in Chemistry: Women's History Month
March 8, 2022
Today and this month, we're happy to recognize the women chemists who have worked to solve pressing problems we face – from sustainability, to drug delivery, to STEM diversity – we laud these women for their trailblazing efforts.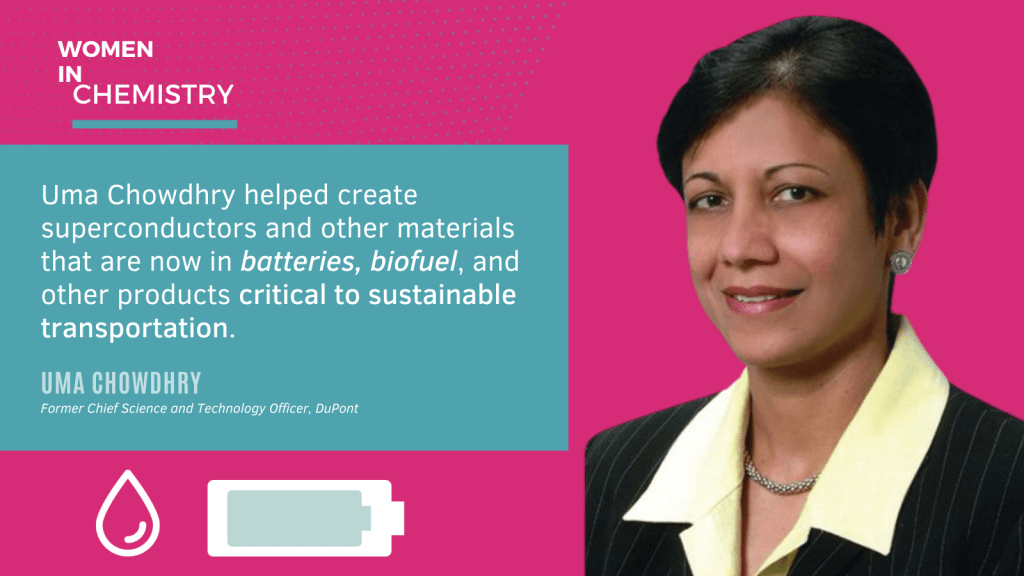 Uma Chowdhry
Creating materials critical to research and sustainability: former DuPont Chief Science and Technology Officer Uma Chowdhry contributed to the creation of THF, commonly used in industry research, and superconductors, used in computers, batteries, and more.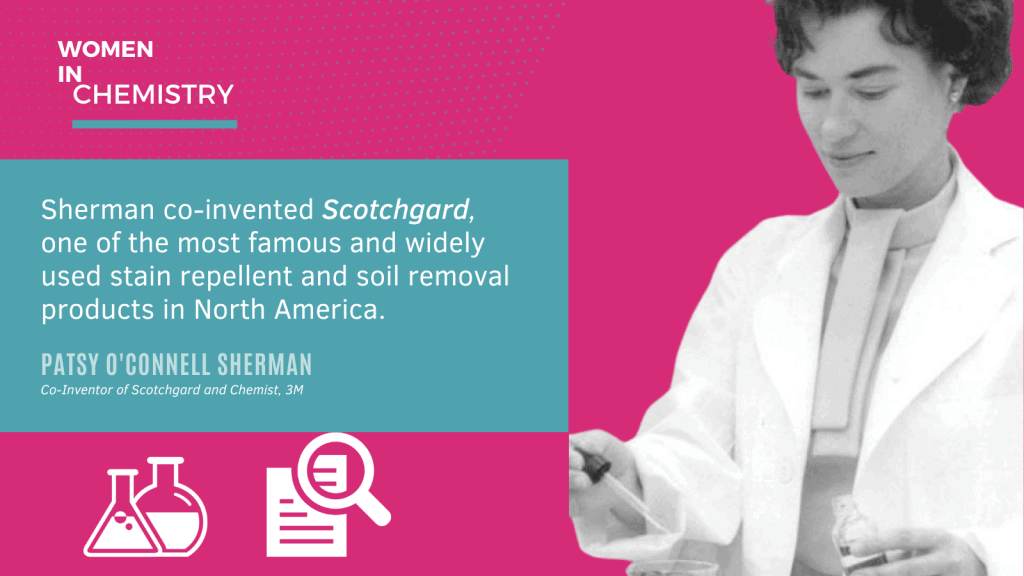 Patsy O'Connell Sherman
Did you know that former 3M scientist Patsy O'Connell Sherman's Scotchgard came from an accident? A rubber that was meant to be used for jet fuel hoses spilled, and when attempts to clean it failed, the material could be used as a repellant for oil, water, and other solvents. This led the way for the creation of the most famous stain repellant in North America.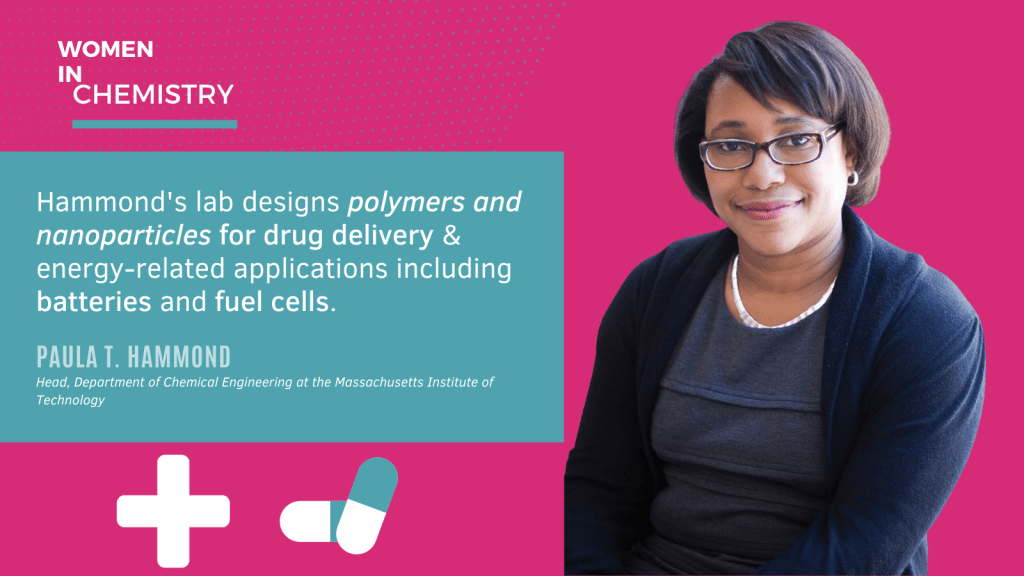 Paula T. Hammond
A member of the President's Council of Advisors on Science and Technology (PCAST) under President Joe Biden and the Head of the Department of Chemical Engineering at the Massachusetts Institute of Technology, Paula T. Hammond's lab designs polymers and nanoparticles for applications in drug delivery; wound healing; and energy and fuel cells.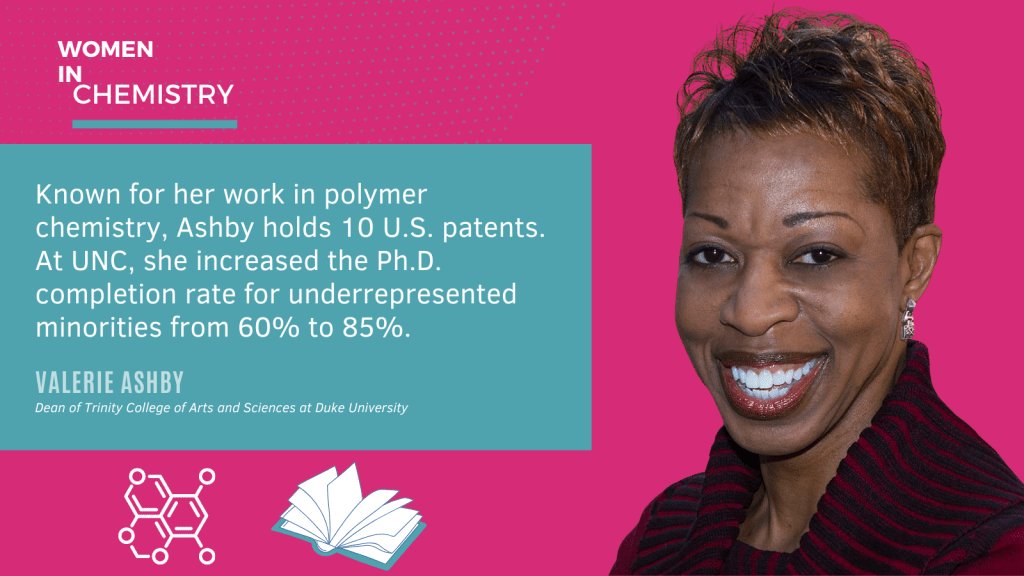 Valerie Ashby
Valerie Ashby, current dean of the Trinity College of Arts & Sciences at Duke University, holds ten patents in polymer chemistries that have been critical for biomedical applications. A former visiting scientist at Eastman Chemical and IBM, she's been lauded for her work to increase the Ph.D. completion rate for underrepresented minorities from about 60% to 85% during her time at UNC.