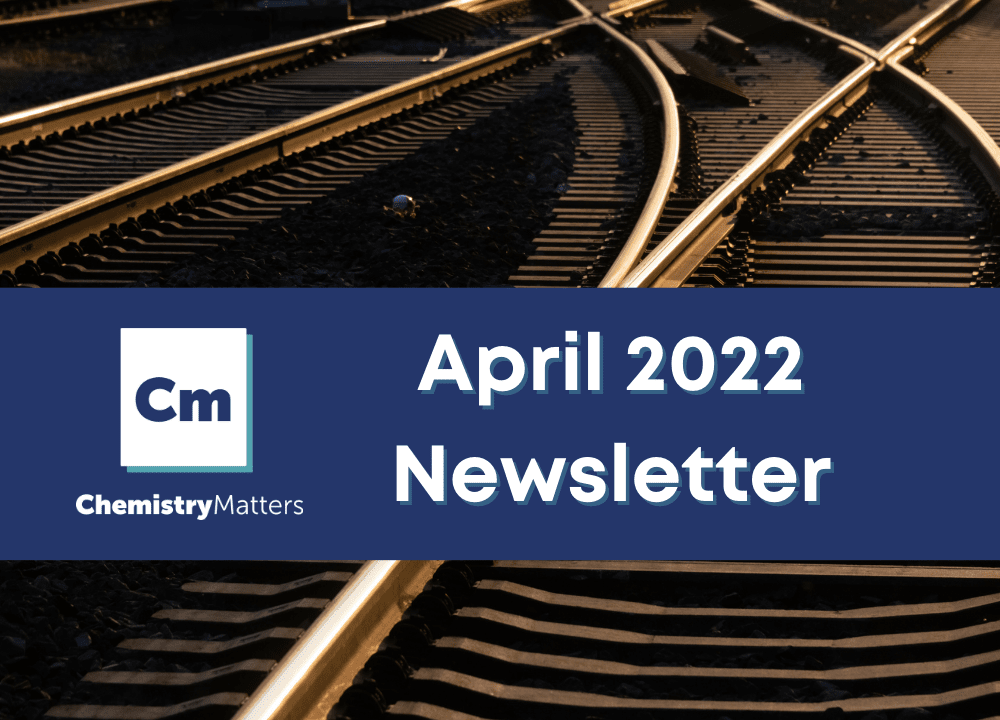 Fire Safety & Freight Rail – April 2022
April 4, 2022
You've heard the phrase "April showers bring May flowers," but have you heard that April advocates bring sustainable policy to state capitols?
Thanks to the hard work of advocates like you in West Virginia and Kentucky, these states became the 17th and 18th states to pass Advanced Recycling legislation this past month. The passage of these laws will spur job growth and a more circular economy for plastics.
Sharing our story with members of Congress
This March, several members of Congress joined us at sites across the nation to learn more about the industry and the important impact that the business of chemistry has on each state.
Rep. Steve Chabot at Solvay in Cincinnati, OH
Rep. Jerry Carl at Huntsman in McIntosh, AL
Rep. Ralph Norman at Huntsman in Rock Hill, SC
Click here to follow along with Plant Tours!
MEMBER HIGHLIGHT
Skilled trades are crucial to America's workforce. That's why LyondellBasell has taken the
Providing Sustainable sourcing for America's Favorite Restaurant
LyondellBasell, alongside other industry leaders, is helping provide biobased materials for McDonalds' new circular clear cups made with their CirculenRenew products. They're sourced from equal parts recycled & biobased materials, including used cooking oil. Creativity-driven circularity that excites.

Help keep Connecticut families safe from fires!
When it comes to family, safety comes first. But CT lawmakers are willing to risk the safety of families. SB 255 would prevent manufacturers from selling children and consumer products that contain any added flame retardants.
Flame retardants are important chemicals that help reduce the rate of heat released and help slow the spread of flames from a fire.
If lawmakers pass SB 255, homes could be at greater risk of a fire. Tell lawmakers to stop playing politics with safety. Tell them to say NO to SB 255.
Click here to Take Action now!

In March, ACC CEO Chris Jahn testified to the U.S. House Transportation and Infrastructure Committee in support of an STB proposal that would provide greater access to economical and reliable freight rail service for shippers.
"Freight rail is critical to ACC's members and chemical manufacturing. We are committed to working with Congress to pass legislation that will reauthorize the STB and ensure that the Board has the resources and tools needed to fulfill its vital mission," said Jahn.
Learn What's at Stake and Why it Matters
Click here to read his full testimony
Connect with Chemistry
ACC Welcomes Reinstatement of Section 301 Tariff Exclusions
Being Climate-Smart and Energy-Smart Go Hand in Hand
Science, Policy & Risk Perspectives: TSCA: Accelerating Risk-Based Chemical Safety Evaluations by Advancing Scientific Confidence in New Approach Methods
ENERGY: ACC Responds to DOE RFI on Reducing GHGs in the Manufacturing Sector
ACC's Baca to Announce Stepped-Up Awareness Efforts on Advanced Recycling at World Petrochemical Conference
American Chemistry Council Names New Chief Financial Officer
ACC Releases January 2022 Resin Production And Sales Statistics