August Newsletter 2021
August 1, 2021

Chemistry Advocates, welcome to your August newsletter! With an infrastructure bill headed to the U.S. House and questions about the delta variant coming back into play, we're excited to recap the latest for this month and preview what's to come.
FIRST THINGS FIRST.. ACC August is halfway through and we are on the road with elected officials to visit our member companies. We've set up a recap page for you to learn about our latest visits, see photos, and more.
Where we've been so far..
AdvanSix in Philadelphia, PA with Rep. Brendan Boyle
Ingevity in Covington, VA with Rep. Morgan Griffith
Arkema in Birdsboro, PA with Rep. Chrissy Houlahan
Carus Corporation in Peru, IL with Rep. Adam Kinzinger
Nova Chemicals in Geismar, LA with Rep. Garret Graves
Celanese in Enoree, SC with Rep. William Timmons
Arkema in Grand Rapids, MI with Rep. Peter Meijer

HIGHLIGHTING CHEMISTRY AT WORK..
Our team plans to connect with nearly 20 member companies and their elected officials across the month of August to showcase facilities and highlight important issues for the chemistry industry. See Collin Brecher break down the importance of ACC's Council of Small and Medium-Sized Enterprises (CSMEs) during his recent trip to Carus Corporation in Peru, IL:
Our interactive map on the ChemistryMatters.com site highlights our member engagement – click here to check it out!
Member Highlight
We started ACC August as a way of highlighting the important, often behind-the-scenes great work our member companies do for their communities and the country as a whole. Pictured are Nouryon visits from August 2019. NOURYON not only produces essential chemistries for things like vaccines and cleaning supplies, they also created a helpful breakdown of just how impactful our industry has been in keeping people healthy during COVID. See their breakdown here.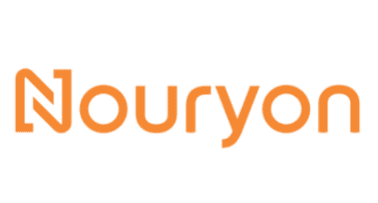 INTRODUCING.. a Circular Economy
Plastic is a critical component in our lives, and is set to play a big part in modernizing our nation's infrastructure to be more sustainable, efficient, and accessible. That said, the issue of plastic waste must be addressed.
Learn the 5 Actions Congress can take toward a Circular Economy:
Connect with Chemistry