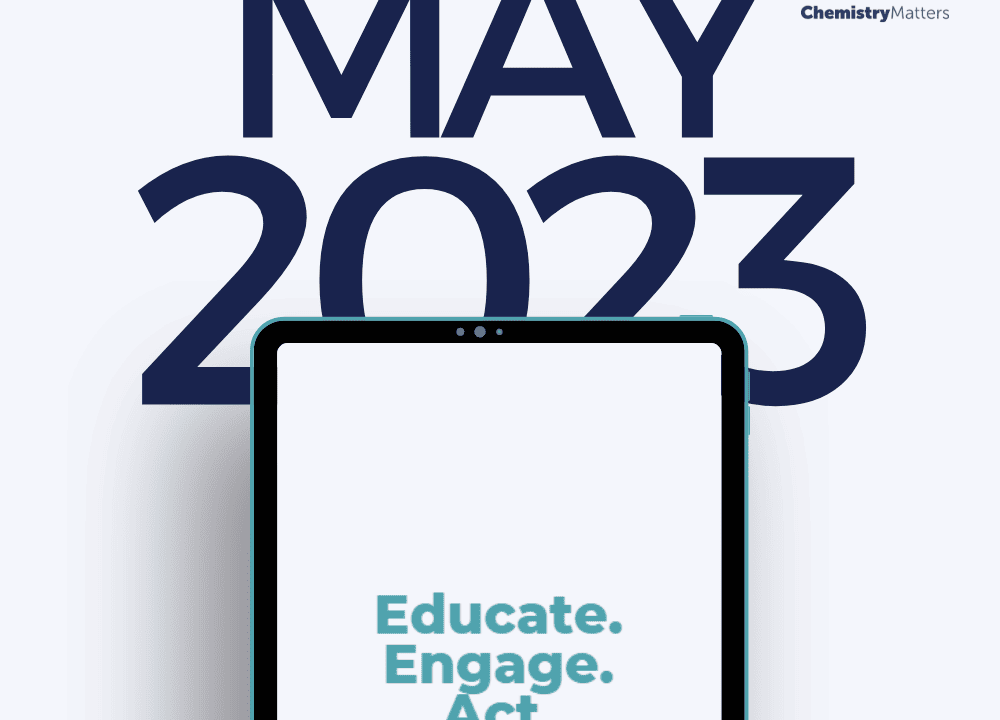 Education & Energy – May 2023
May 30, 2023
Chemistry Advocates,
It's been a busy month! Last week, ACC CEO Chris Jahn had the honor of joining Chevron Phillips Chemical President and CEO, Bruce Chinn, in Houston last week to share our industry's contributions to building a more diverse and skilled workforce throughout Texas and our country.
Bruce highlighted his company's efforts to inspire, train and recruit young people in Texas to join the industry, including CPChem's $1.4M contribution to the Future of STEM Scholars Initiative (FOSSI).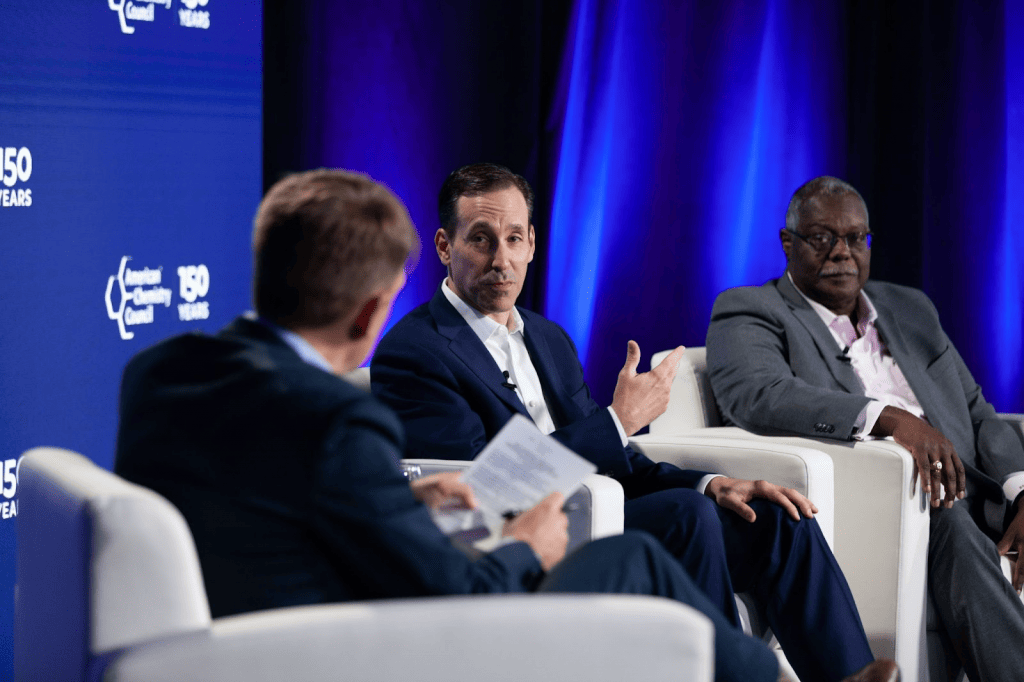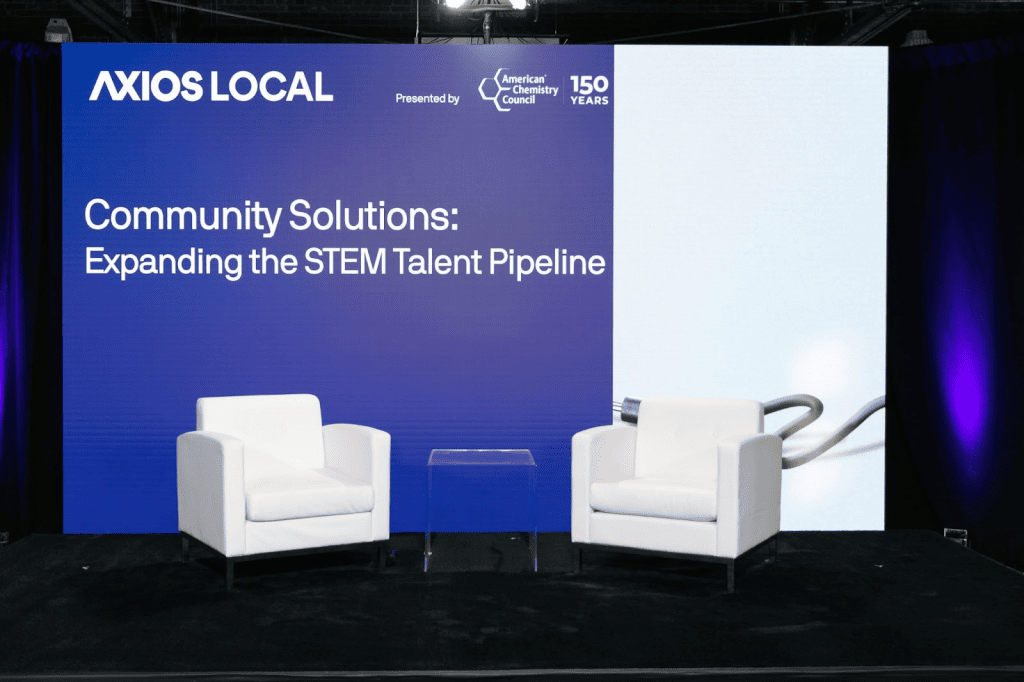 Bruce also called attention to sustaining community members' interest and excitement for joining industry along their academic journeys, start to finish.
"We have career signing day where we treat students that choose skilled trades…and we celebrate them just like athletes," Bruce told community members joining in person and online. "So we're really trying to bring value and focus to how important those roles are in our communities."
Echoing Bruce's passion were three other distinguished community members involved in STEM, workforce development, and equal job and economic opportunity across Texas.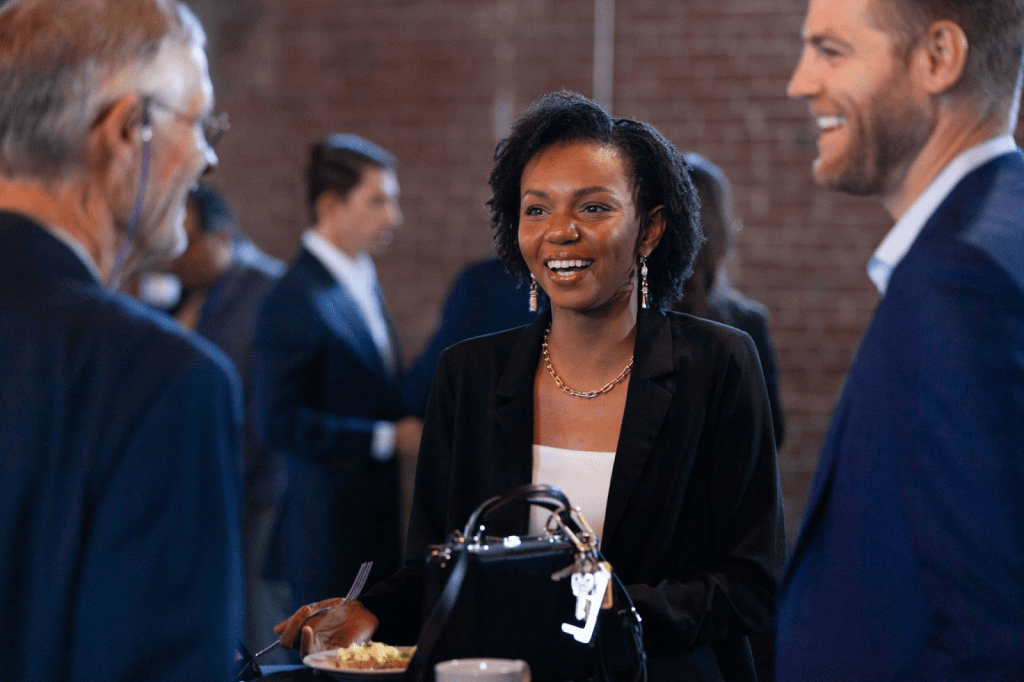 You can re-watch the first three Community Solutions events below.

Recently, Congressman Jerry Carl visited Arkema's facility in Axis, AL. This facility employs 140 people and produces Acrylic polymers – which are added to improve the properties + processing of a wide variety of items. The site also manufactures #PEKK: a lightweight, high-performance thermoplastic used for aerospace & other demand applications. The Arkema site in Axis is a Responsible Care Member in addition to being a VPP Star Site – proving a testament to safety & sustainability for all employees.
Ashland solvers also hosted Congressman Blake Moore at their manufacturing facility in Ogden, UT. The Ogden site has over 70,000 square feet of space and employs over 110 people. Here, skilled workers custom blend and package ingredients that are used in 40 different health and wellness products, including hydrating and protein powders. Thank you, Congressman Moore, for learning more about specialty ingredient solutions and why #ChemistryMatters to Utah!
---
New legislation hurts Rhode Island's recycling efforts
Tell your legislators to oppose house bill 5142 (H. 5142) and senate bill 131 (S. 131).

Did you know that 90% of plastic isn't recycled? There is a solution to help fix this broken recycling system, but lawmakers are trying to limit our efforts. If lawmakers approve H. 5142 and S. 131, the state would ban advanced recycling, a sustainable process that leverages technology to convert hard-to-recycle, used plastic into new plastic.
If implemented, advanced recycling could lead to:
An expansion in the types of products that Rhode Island can recycle
An increase in remanufactured materials to be used in new products
A decrease in plastic waste ending up in Rhode Island landfills
Protect Rhode Island's environment by supporting advanced recycling. Tell your legislators to oppose H. 5142 and S. 131.
---
Member Highlight
Across North & Central Americas, WACKER invests in STEM awareness and advancement through donations, volunteerism, scholarships, and hands-on instruction to budding engineers and scientists at high schools, colleges, and universities.
This support includes involvement in workforce development initiatives in collaboration with economic development organizations and school systems. In late 2022, WACKER also donated an unprecedented $1 million to a regional high school workforce development center, Partners in Industry and Education (PIE) in Tennessee, where high school students receive training and certifications in a variety of technical and trade careers. In addition to the financial support, WACKER team members actively participate in the PIE Center's mission to help young people pursue STEM careers through coursework development and targeted programs. For example, WACKER was instrumental in establishing a Chemical Tech Program that will soon launch at the PIE Center and has contributed to safety programs and other aspects of the center.
Wacker Chemical Corporation (WCC) is also involved in the Future of STEM Scholars Initiative (FOSSI), the chemical industry's collaborative equity, diversity, and inclusion initiative aimed at creating pathways for more under-represented groups to enter and succeed in science, technology, engineering and math (STEM) careers in the chemical industry.
"WACKER is pleased to support FOSSI's vision to generously support talented young STEM students and prepare them for futures within the chemical industry," said WCC President and CEO David Wilhoit. "The program complements our work to increase diversity, equity and inclusion in our current and future workforce. "FOSSI provides four-year scholarships to incoming college freshman graduating high school students planning to major in STEM fields at Historically Black Colleges and Universities (HBCUs) nationwide.
The program helps grow a more diverse pipeline of future workforce talent by removing financial barriers to college education for students in historically under-represented groups. Begun in 2020, FOSSI aims to support 1,000 scholars through 2025, and WACKER is excited to contribute to this journey.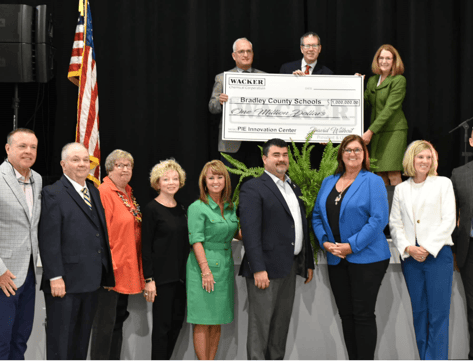 ---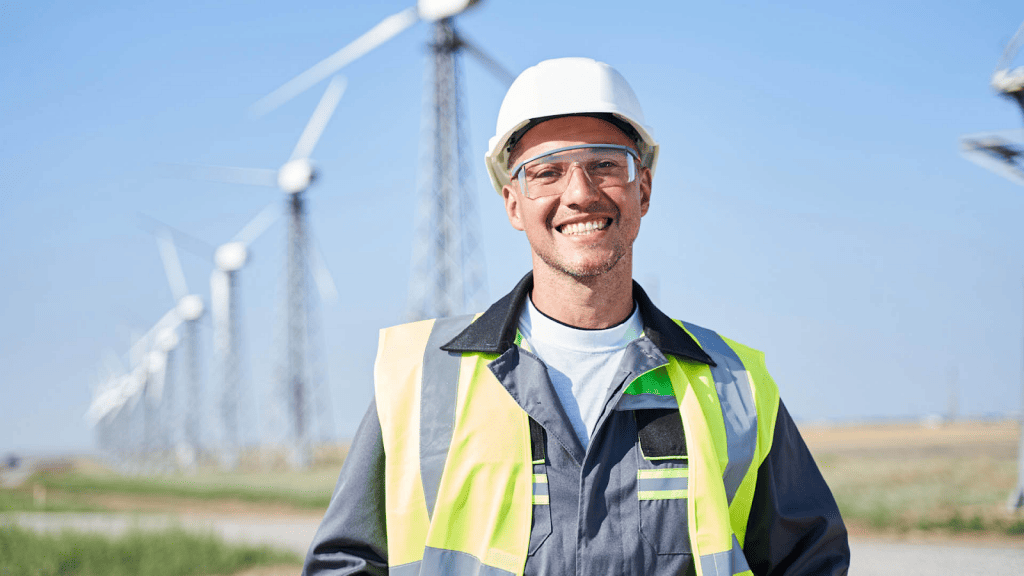 Permitting Reform: What's the Situation, and Why does it Matter?
In the lively debate over permitting reform, the first step is identifying what's at stake.
Energy production, energy infrastructure and manufacturing projects face a maze of regulatory requirements at the federal, state and local levels.Natural gas infrastructure is especially important since much of our nation's new generation capacity will come from natural gas or renewables.
Permitting policies should encourage the building and development of energy and manufacturing infrastructure and technologies of all kinds. Congress, the Administration, and states should focus on:
Supporting the development and use of varied sources, technologies, programs and policies.
Simplifying and rationalizing the project permit application, review and appeals process.
Holding agencies accountable for reasonable, timely actions on permit applications and reviews.
Unlocking the energy and climate resources provided under the Bipartisan Infrastructure Law, Inflation Reduction Act, and other authorities.
Promoting meaningful, good-faith public participation in the permitting process by a diverse set of stakeholders.
Recently, the American Chemistry Council (ACC) issued the following statement in response to the introduction of permitting reform legislation in the U.S. Senate.
"We commend Senators Manchin, Capito, and Barrasso for their leadership on this critical issue and urge the Senate to pass meaningful and durable permitting reform this year. Their actions along with legislation passed by the House and additional proposals expected in the Senate signal progress on an initiative that could make or break our nation's efforts to achieve key economic and environmental goals. Realizing the potential of the Bipartisan Infrastructure Law and Inflation Reduction Act will rely in part on enactment of permitting reform."
---
Connect with Chemistry
REGISTER NOW: Sustainability A-listers to Talk Finance and Feedstocks at Plastics Innovation & Circularity Summit
Global Partners for Plastics Circularity, Financial Times Live Host Event on Zeroing Out Plastic Pollution
Weekly Chemistry and Economic Trends (May 19, 2023)
ACC Statement on EPA's Proposed New Chemicals Procedural Rule
ACC Urges Congress to Address Rail Supply Chain Challenges
ACC Welcomes Improvements to Railway Safety Act
ACC Welcomes Progress on Permitting Reform
New Deadly Hospital Acquired Infection Spreads in the United States: Disinfectants Are Key to Helping Save Lives
Both Global and U.S. Chemical Production Trended Higher in March