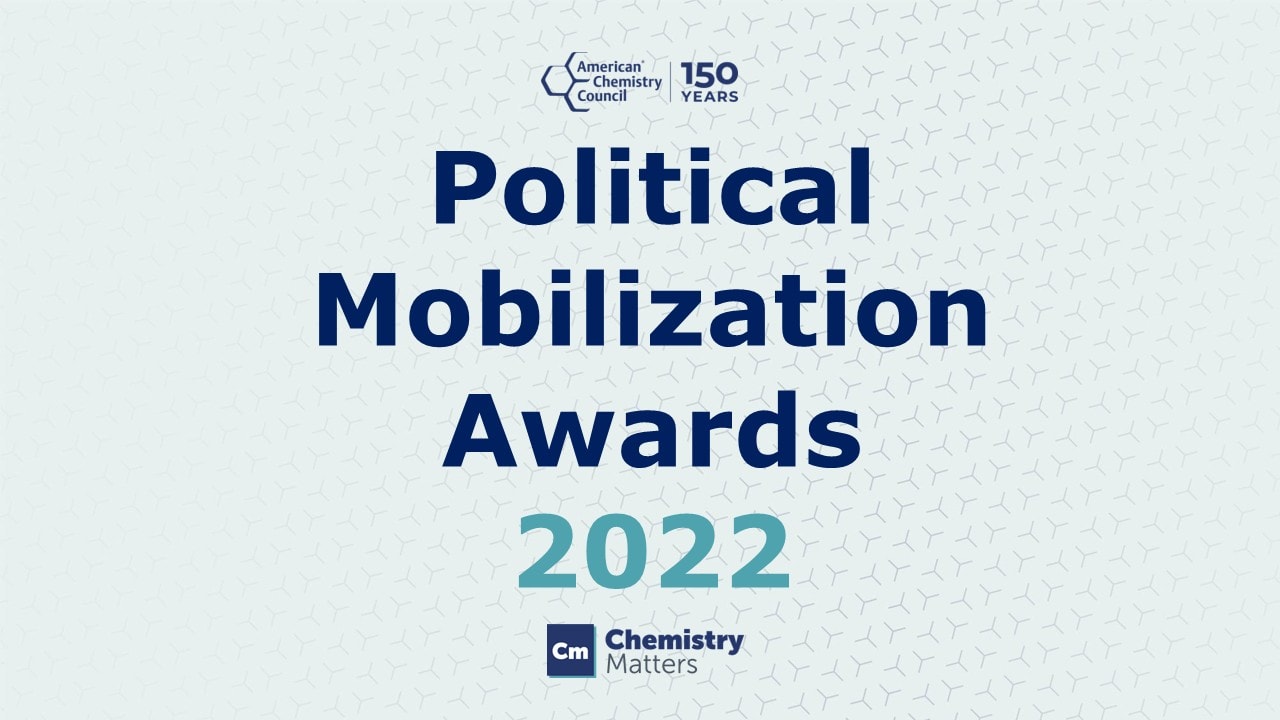 Honoring the 2022 Political Mobilization Champions
November 15, 2022
The #BusinessofChemistry has an important story to tell, and our member companies contribute the best of what the industry has to offer.
That's why we're proud to announce our 2022 Political Mobilization Champion Awards. These awards honor ACC member companies that strongly engage their elected officials to ensure they understand the critical work happening at chemical facilities across the country. We also honor our state partners who demonstrate strong engagement on a local level.
Thank you to these companies and partners for their work de-mystifying the chemistry industry this year!
Check out our winners below:
Third Place: Chevron Phillips Chemical Company and Ingevity
Second Place: BASF
First Place: Huntsman Corporation & LyondellBasell
Most Engaged State Chemical Industry Council: Chemical Industry Council of Illinois