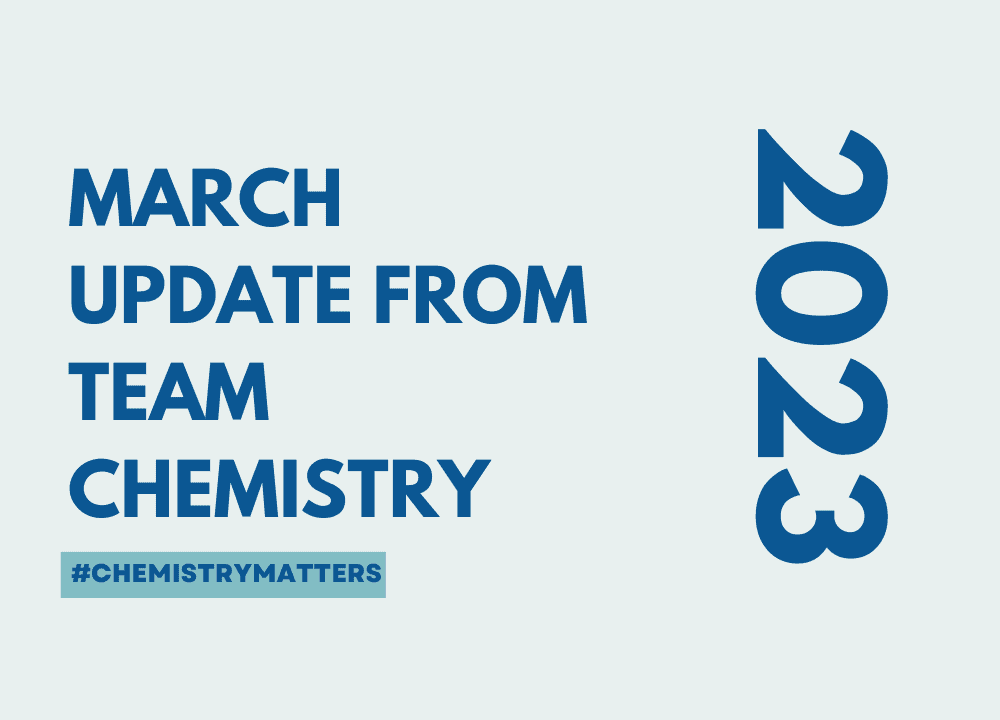 March-ing Ahead with Progress – March 2023
March 29, 2023
Dear Chemistry Advocates,
What a March it's been!
From honoring women scientists during #WomensHistoryMonth, to celebrating the 22nd state to enact #AdvancedRecycling legislation, we've kept busy here at Team Chemistry.
Scroll to read more.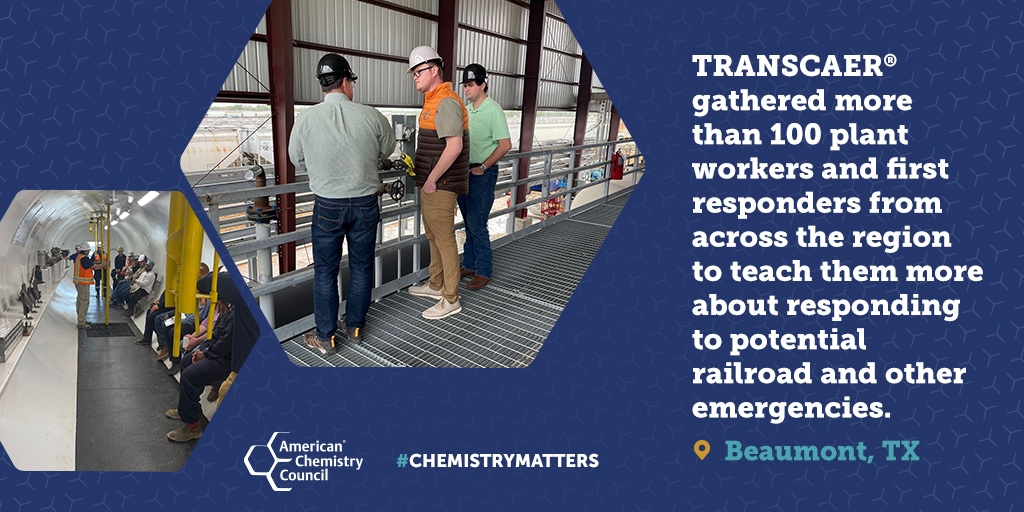 This Month..
In Beaumont, TX, TRANSCAER® (Transportation Community Awareness Emergency Response) hosted more than 100 plant workers and first responders from across the region to learn more about responding to potential railroad and other emergencies.
Employees from numerous companies, such as ExxonMobil and Chevron joined first responders from the U.S. Coast Guard; and the Port Arthur, Beaumont and Port Neches fire departments, amongst other, to receive training and participate in emergency response drills.
TRANSCAER® is an outreach program covering North America. Since 1986, the organization has focused on assisting communities and training emergency responders to prepare for and respond to hazardous material transportation incidents.
Read more about the event here.

New legislation hurts Rhode Island's recycling efforts
Tell your legislators to oppose House Bill 5142 (H. 5142) and Senate Bill 131 (S. 131).
Did you know that 90% of plastic isn't recycled? There is a solution to help fix this broken recycling system, but lawmakers are trying to limit our efforts. If lawmakers approve H. 5142 and S. 131, the state would ban advanced recycling, a sustainable process that leverages technology to convert hard-to-recycle, used plastic into new plastic.

If implemented, advanced recycling could lead to:
An expansion of the types of products that Rhode Island can recycle
An increase in remanufactured materials to be used in new products
A decrease in plastic waste ending up in Rhode Island landfills
Protect Rhode Island's environment by supporting advanced recycling. Tell your legislators to oppose H. 5142 and S. 131.
Member Highlight
Meet Kerry, A senior technical service representative at Covestro.
Kerry works to create advances in sustainability. He works with machinery designed to create high-performance, energy-saving insulation. Hi-tech foam insulation that helps drive down energy use and greenhouse gas emissions from things that we use every day. Like our refrigerators. Water heaters. And our homes.
"If we want to change the world, we have to change the way we think and act and create products."

GET THE FACTS on CFATS
The Chemical Facility Anti-Terrorism Standards (CFATS) program is important to national security because it helps protect our critical infrastructure from an attack by our adversaries.

Unfortunately, Chemical Facility Anti-Terrorism Standards (CFATS) is set to expire on July 27th of this year unless Congress acts to reauthorize it.

The program has had a positive impact on enhancing national security and helped make our communities safer and more secure.

Get the scoop on this program before Congress puts a spotlight on it this spring: Learn More
Connect with Chemistry