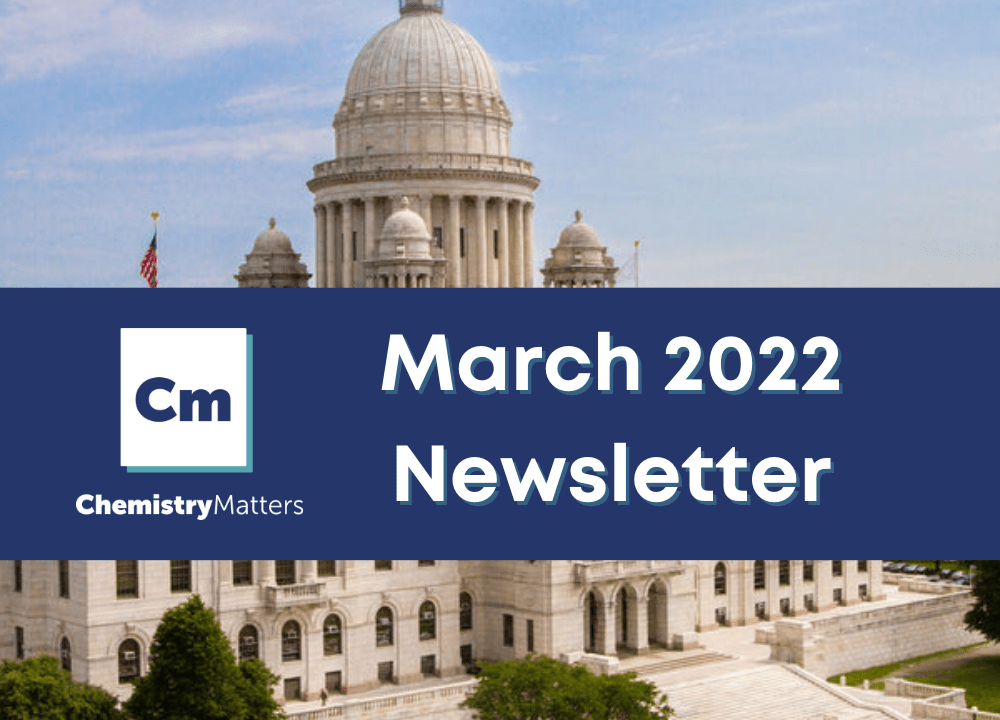 Sustainable Spray Foam & Skilled Trades – March 2022
March 8, 2022
As March kicks off, Team Chemistry has kept busy with a number of state-level legislative challenges, as well as engaging with legislators at a federal level!

With Washington discussing building greener, more efficient, and sustainable infrastructure, we're working to show stakeholders how chemistry can be a major resource in creating materials that help us move into the 21st century.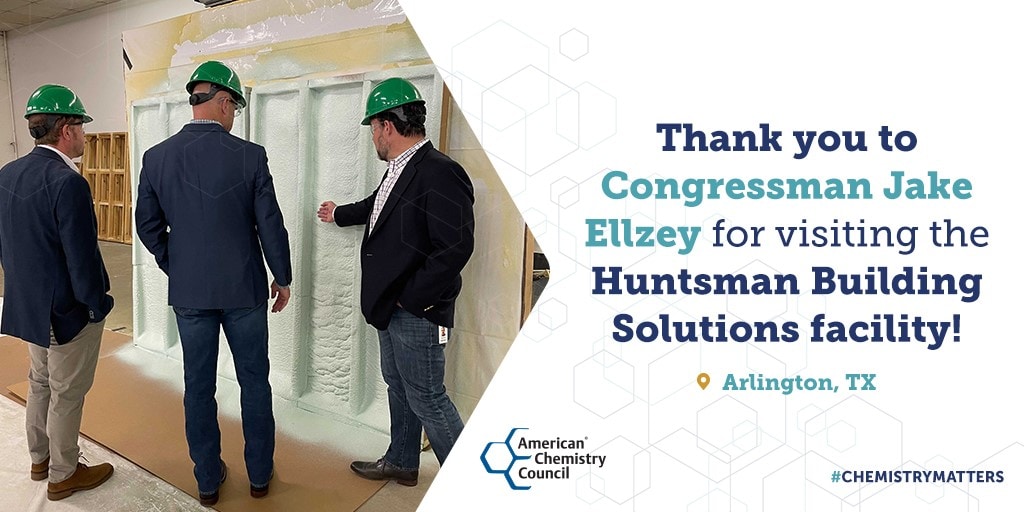 Sharing our story with members of Congress

This February, we were lucky to be joined by Congressman Jake Ellzey at Huntsman Building Solutions in Arlington, TX.

This business produces energy-saving spray foam insulation used in commercial, residential and industrial buildings. Huntsman is able to divert over 250 million recycled PET bottles every year in the creation of their spray foam insulation – which can provide homeowners an up to 50% savings on their energy costs. This site also gives back: Huntsman trains almost 900 contractors a year in effective application of spray foam insulation to maximize energy savings – helping to make Texas greener.

Thanks to Congressman Ellzey for joining us to learn just how much #ChemistryMatters in smart sustainability!

Click here to follow along with Plant Tours!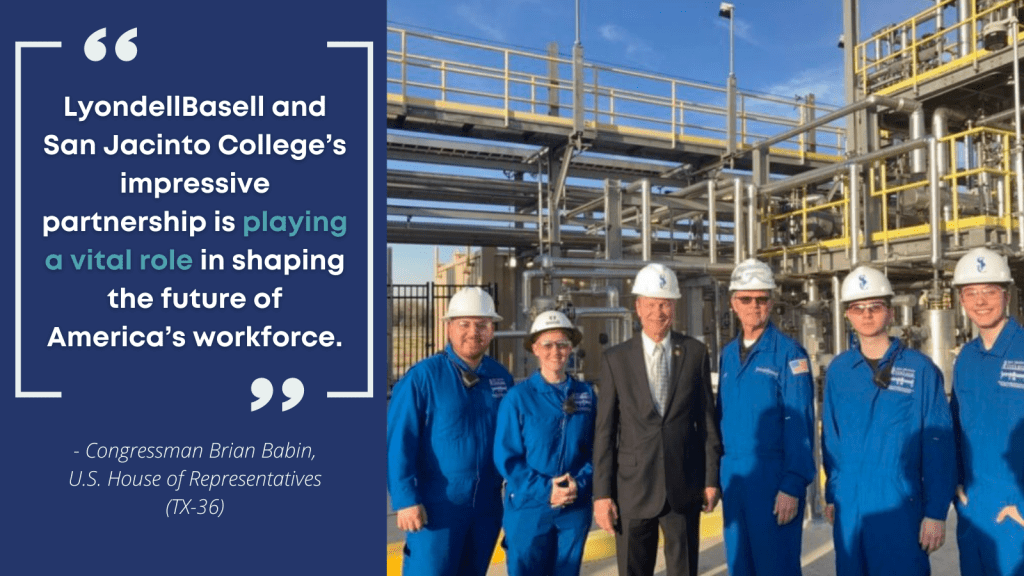 MEMBER HIGHLIGHT
Skilled trades are crucial to America's workforce. That's why LyondellBasell has taken the initiative to ensure members of their community can be taught a new trade through a partnership with San Jacinto College called the LyondellBasell Center for Petrochemical, Energy and Technology (CPET).

Congressman Brian Babin, who recently visited to learn more about the industry-aligned curriculum and realistic hands-on labs, said "the skills taught at this one-of-a-kind education center will launch our students into well-paying jobs that benefit them and the surrounding communities for many years to come."

Protect Rhode Islanders from paying more for everyday goods!

New bills are proposing to ban plastic food packaging, which will impose costly mandates on RI schools, small businesses and consumers. The ban on plastics would hurt Rhode Island more than it would benefit it. If these bills are passed we could see:
An increase in costs for small businesses for food packaging.
Additional costs to replace lunch materials in schools.
Increasing grocery prices for everyday consumers.
Click here to Take Action now!

As major brand companies set recycled plastic content goals of 20%, 30%, and more for their products, it will take both mechanical and advanced recycling to achieve their goals.

Click here to see our interactive Advanced Recycling page to learn more about this technology and how innovations in this space are the next frontier in circularity.

Click here to support Advanced Recycling legislation in New York.
Connect with Chemistry