October Newsletter 2021
October 1, 2021

Chemistry Advocates, welcome to our October Newsletter!
During September, we celebrated #ClimateWeek and were able to highlight some of the incredible projects that our member companies are working on to make the world a better place for future generations.
Looking ahead: #NationalChemistryWeek is October 17-23. Follow us on Twitter where we'll be posting chemistry facts all week!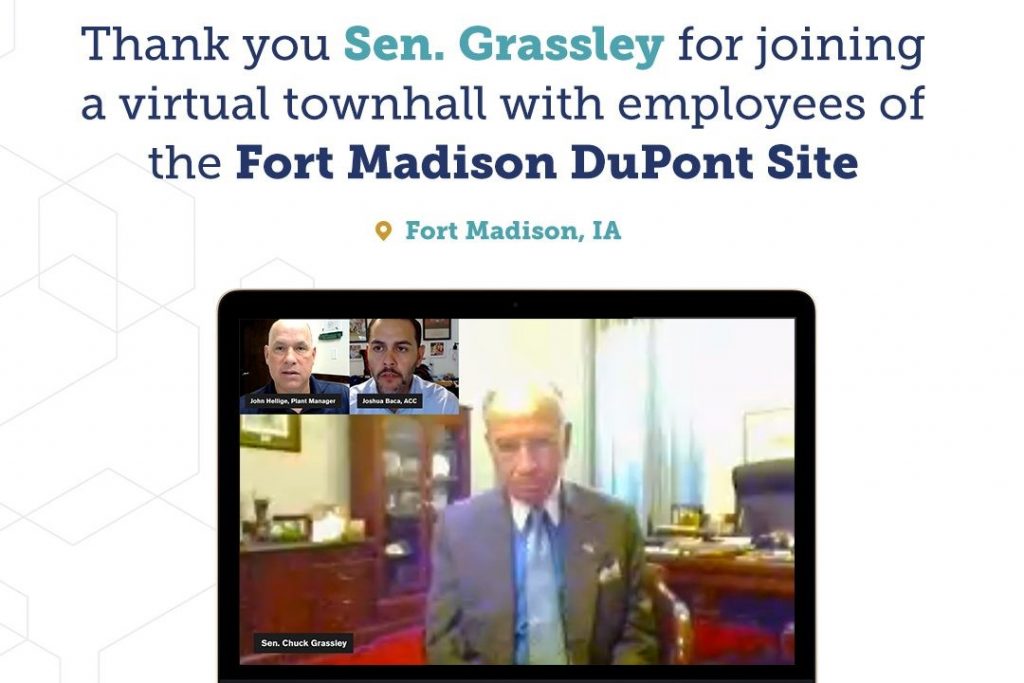 ACC Autumn in Action..
In September, we had the pleasure of meeting virtually and in-person with several different representatives. Sen. Chuck Grassley virtually toured DuPont's Fort Madison, IA site and Rep. Jerry Carl virtually toured Arkema in Axis, AL. Rep. Buddy Carter visited EMD Electronics in Port Wentworth, GA, and State Senator Pete Harckham visited ICL-IP in Tarrytown, NY.
Pictured here is Rep. Buddy Carter visiting EMD Electronics in Port Wentworth, GA.
Fun Fact: The mural in this photo was also made with pigments produced at this site!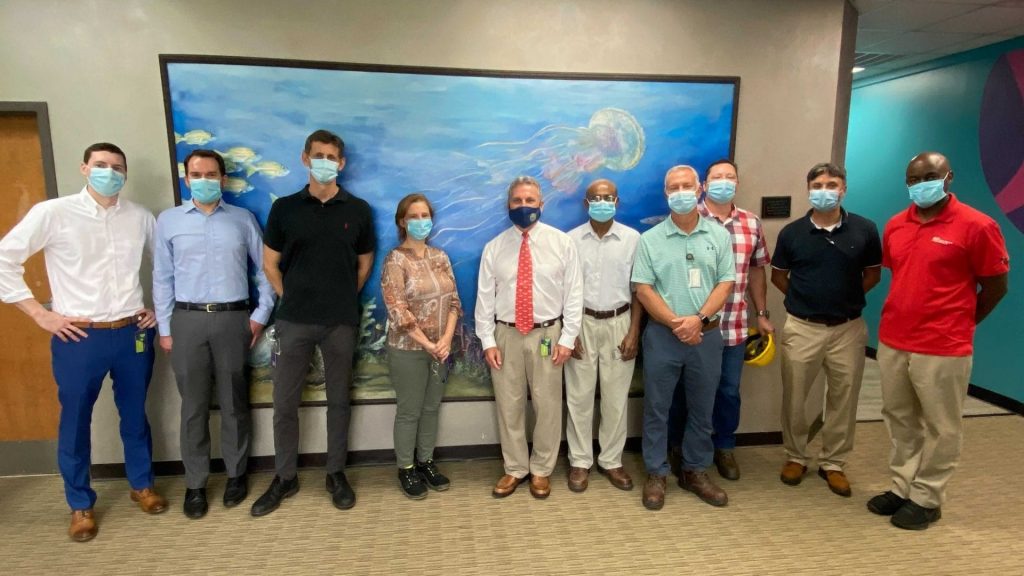 Member Highlight
Huntsman Corporation and Pursell Agri-Tech's PurActive™ – built with the RIMLINE® polyurethane system has won the 2021 Polyurethane Innovation Award.
Through the jointly developed controlled-release fertilizer, "it is possible to positively impact the world food crisis, a growing issue after the pandemic. We are excited about what this technology brings to the world and the magnitude of issues it can potentially solve."
– Jan Buberl, VP – Huntsman Polyurethanes Americas

Learn more about the Center for Polyurethanes Industry, its membership, and the conference here.

Did you know.. Congress is currently considering a colossal tax on plastic resin, the material used to make countless consumer goods.
Unfortunately.. A plastic tax would threaten 90,000 American jobs while taxing the products that we need for a cleaner environment.
Because.. this "Plastic Tax" would impose significant additional costs on most everything we buy, ranging from our family cars to our kids' sports gear.TAKE ACTION.. by clicking the button above and telling your representative to #StopthePlasticTax.


Scholarship Applications now OPEN for the Future of STEM Scholars Initiative
FOSSI is a national chemical industry-wide scholarship program which provides students $40,000 scholarships and connects them to leadership development, mentoring and internship opportunities at sponsoring companies.
Launched in 2020 with an ambitious first year goal of underwriting 150 scholars, FOSSI has exceeded that goal with the support of more than 40 ACC members and related industry stakeholders. To date, FOSSI has raised more than $11 million and sponsored 151 scholarships.
Learn more:
Connect with Chemistry