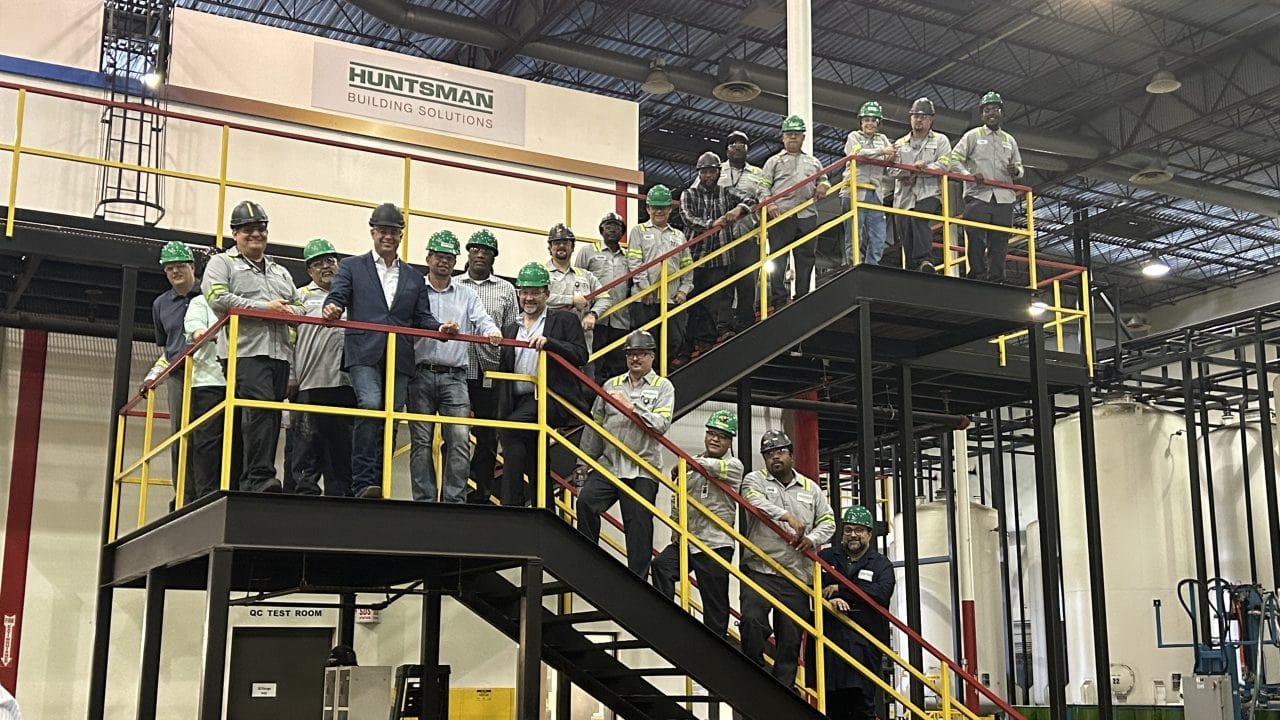 Regulatory Overreach – October 2023
October 30, 2023
Chemistry Advocates,
October has been a busy month! We've kept busy with lots of time on Capitol Hill engaging on our issues and sharing the perspective of the chemistry industry far and wide.
During #NationalChemistryWeek, we shared #ChemistryFacts – can you guess what percentage of the U.S. GDP is supported by chemistry? (Hint: It's 25%)
Last month, #TeamChemistry advocates met with over 60 legislators during our day on Capitol Hill! 37 advocates from all across the country joined us in Washington to talk TSCA, transportation, CFATS, and more. Check it out below and read more on X here.
---
ACC Launches New Campaign Aimed at Regulatory Overreach: "Let Chemistry Create, so America Can Compete"
The American Chemistry Council (ACC) is urgently calling on the Biden Administration and Congress to reverse the growing trend of regulatory overreach. On Sept 20th, it launched "Chemistry Creates, America Competes" to help the Biden Administration and Congress understand that American success relies on American Chemistry.
As part of "Chemistry Creates, America Competes," ACC and its members are calling for:
The Office of Management and Budget (OMB) to be empowered to do its job and evaluate all significant rulemaking through the lens of potential impacts to the supply chain, trade, national security, energy, climate, healthcare, infrastructure, technology (e.g., chips/EVs), etc.
Someone to be assigned inside the Administration, preferably the White House, with economic expertise who can objectively assess the impact of proposed regulations on the supply chain and the ability to achieve national goals.
Congress to exercise its oversight authority and examine how overly conservative regulations could cut off access to products and technologies needed to support American-made energy, vehicles, infrastructure, healthcare, semiconductors, etc.
And, if necessary, Congress to consider legislation to improve the regulatory process, streamline permits, and focus regulations on more flexible, smart, science-based policy approaches.
Updates on the campaign are available at AmericanChemistry.com, @AmChemistry on X, and @AmChemMatters on X.
---
Member Highlight
Four chemistry companies working to create more sustainable products
Our society and its needs are continuously changing and progressing, which means innovating new products, materials and technologies to help achieve the UN Sustainable Development Goals, including products to help fight climate change, increase resource efficiencies, and help solve other global challenges.
Click here to see how Solvay, Clariant, Chevron Phillips Chemical, and Indorama Ventures are steering their product portfolios toward improved sustainability performance.
---
This month, Chris Jahn, President and CEO of the American Chemistry Council (ACC), testified before the House Energy and Commerce Subcommittee on the Environment, Manufacturing and Critical Materials. The subcommittee hosted a hearing on "Exposing EPA Efforts to Limit Chemicals Needed for Life-Saving Medical Devices and Other Essential Products."
In his testimony to Congress, Jahn stressed the impact of the Biden Administration's unprecedented regulatory activity on American innovation, manufacturing and competitiveness.
"The mounting regulatory challenges we [the chemical industry] face jeopardize America's economy and our ability to compete with countries like China. The heavy-handed approach the Administration is taking will disrupt the supply chain for critical technologies and everyday products."
You can watch his full testimony here.
https://www.youtube.com/watch?v=B9nlIA_VY_U&embeds_referring_euri=https%3A%2F%2Fenergycommerce.house.gov%2F&source_ve_path=MjM4NTE&feature=emb_title
---
Connect with Chemistry
American Chemistry Council Statement on House Energy and Commerce Subcommittee on Energy, Climate, & Grid Security Hearing
ACC Names New Vice President of State Affairs and Political Mobilization
ACC Statement on EPA's Proposed Rule to Ban TCE
Weekly Chemistry and Economic Trends (October 20, 2023)
ACC's Jahn to Congress: American Success Relies on American Chemistry
EPA Human Studies Review Board Peer Review Shows that Not All Peer Reviews Are Equal: A Tale of Two Peer Reviews On Formaldehyde
Weekly Chemistry and Economic Trends (October 13, 2023)
ACC Welcomes DOE Launch of Seven Regional Clean Hydrogen Hubs
Industrial Sector Solutions in the Spotlight at National Clean Energy Week