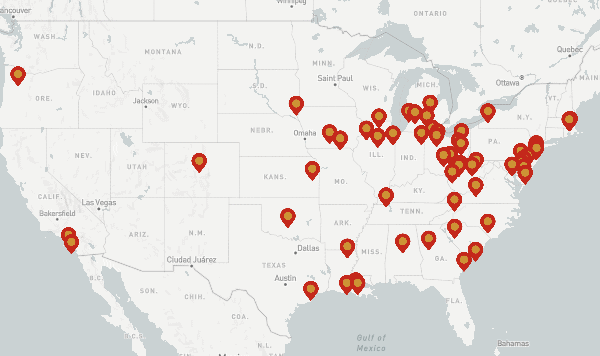 Where We Went in 2021
December 22, 2021
In a "comeback" year for in-person engagements, #TeamChemistry set off to remind lawmakers just how critical the chemistry industry is to American manufacturing, jobs, and communities.
We had opportunities to share the story of chemistry from coast to coast – from touring Sealed Air in California with CA Assemblymember Calderon, to a visit down south to Atlanta, GA with Governor Kemp and Solvay, to Clariant opening up its doors to Rep. Tom Malinowski in NJ, on nearly 110 occasions we met with legislators.
Check out chemistrymatters.com/-plant-tours/ to see a summary of our tours in 2021, and don't forget to check out our interactive map of where we've been at the bottom of the page.