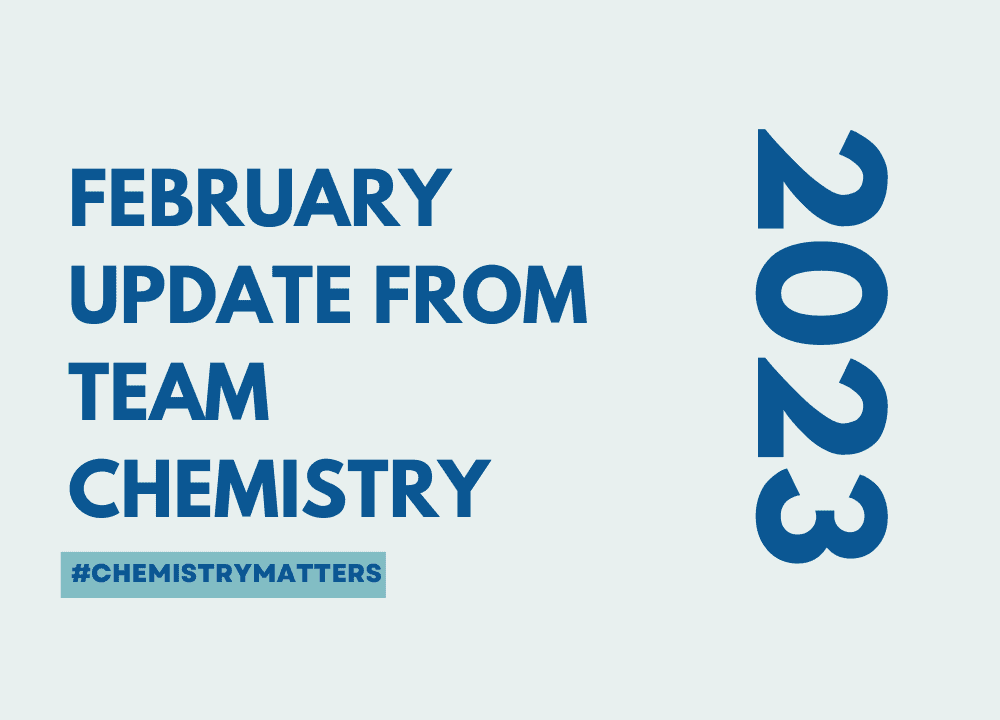 Chemistry Makes U.S. Goals Possible – February 2023
March 1, 2023
Dear Chemistry Advocates,
What a busy start to 2023 we've had! During the month of February, we celebrated #BlackHistoryMonth by honoring notable black scientists throughout time, such as Dr. Mae Jemison and Alice Augusta Ball.
We also celebrated the International Day of Women and Girls in Science on February 11th. In preparation for Women's History Month in March, check out our blog post from last year highlighting some incredible findings from female scientists.

#TeamChemistry is connecting with lawmakers in a BIG way this year.
Already, we've visited 11 states and have brought a mix of state and federal policymakers to chemistry facilities across the country.
In January, we took a trip with Congressman Larry Buschon to Celanese's site in Evansville, IN– where we learned about how the thermoplastics that go into medical equipment and automotive parts are made.
Next, we closed out February with a visit to Chevron Phillips in Startex, SC with Congressman William Timmons. At this site, skilled workers create piping used for potable water & many other uses.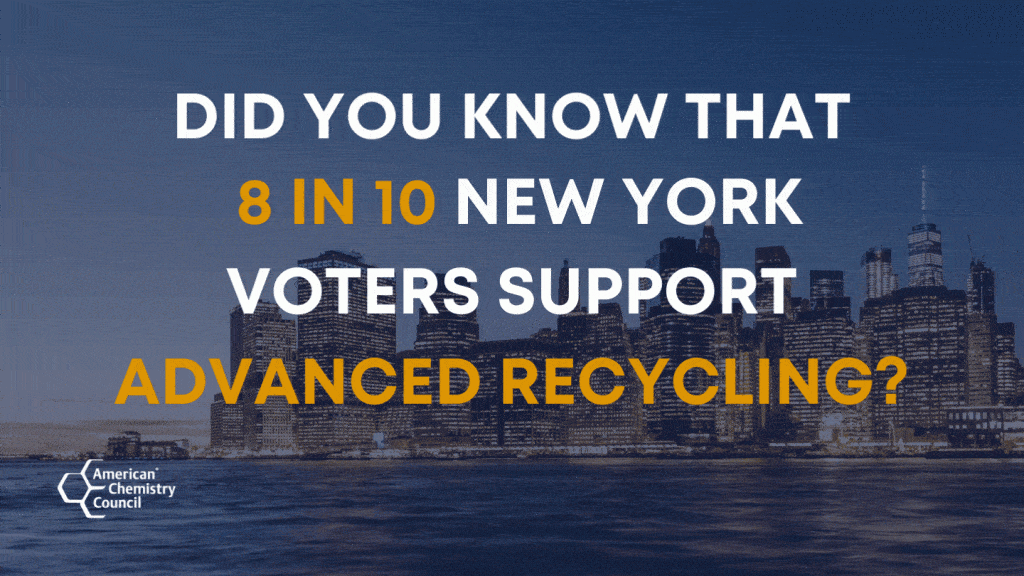 Protect New York's environment. Tell your legislators to oppose S. 4246.
New York lawmakers are considering legislation that reduces the state's recycling efforts.
Not only will S. 4246 limit the products we can recycle by considering more products as contaminated rather than recyclable, but the bill also does not include a critical tool in reducing plastic waste, advance recycling.
Advanced recycling is a sustainable process that leverages technology to convert hard-to-recycle, used plastic into top-quality, new plastic. If implemented, it could lead to:
A decrease in plastic waste ending up in NY landfills
A decrease in greenhouse gasses being emitted
An increase in remanufactured materials to be used in new products
Over $500 million in economic output added to the NY economy
Member Highlight
Expanding Semiconductor Manufacturing in the United States
Semiconductors are essential across industries, from transportation to advanced electronics, and imperative to U.S. national security. Companies like Chemours are working to support these efforts. Click here to learn more.

Learn more about how #ChemistryMakes U.S. Goals Possible
This month, President Biden held his State of the Union Address – where he discussed plans to tackle America's foremost challenges and opportunities, including delivering on a promise of a cleaner, safer and healthier future for us all.
Virtually every ambition the Administration holds on sustainability, energy, climate, circularity, infrastructure, and the economy depend on the innovations of chemistry and plastics.
Check out our new infographic explaining how our industry makes these goals possible:
Connect with Chemistry
Weekly Chemistry & Economic Trends (February 24, 2023)
Future Of STEM Scholars Initiative (FOSSI) Announces New Advisory Board & Leadership
150 Years of Progress Toward a Cleaner, Safer Future
ACC Statement on President Biden's State of the Union Address
150 Years of Sustainability & the Contributions of Chemistry
Advocacy First: Sharing the Voices of Chemistry