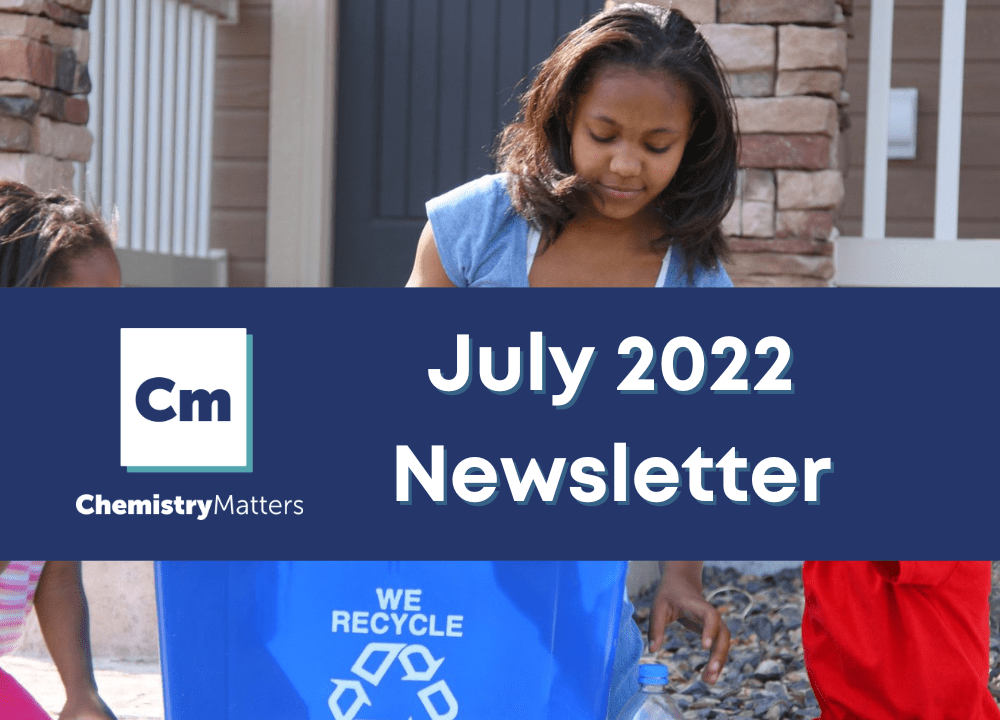 Recycling and New Reports – July 2022
July 21, 2022
On the first day of the month, Missouri Governor Mike Parson brought to twenty the number of states that have signed legislation that recognizes the benefits of advanced recycling into law since 2017.
Missouri's bill, H.B. 2485 will help ensure more plastics are reused again and again while attracting new jobs to the state – using a process called Advanced Recycling.
Advanced recycling is a rapidly expanding manufacturing process that converts used plastics into high-quality new plastics without incinerating solid waste. With advanced recycling technologies, more types of plastics can be recycled compared to traditional recycling technologies, and the new, virgin-quality plastic produced from this process has even been approved for food, pharmaceutical, and medical uses.
Click below to see an interactive explainer from Insider on how Advanced Recycling technology works!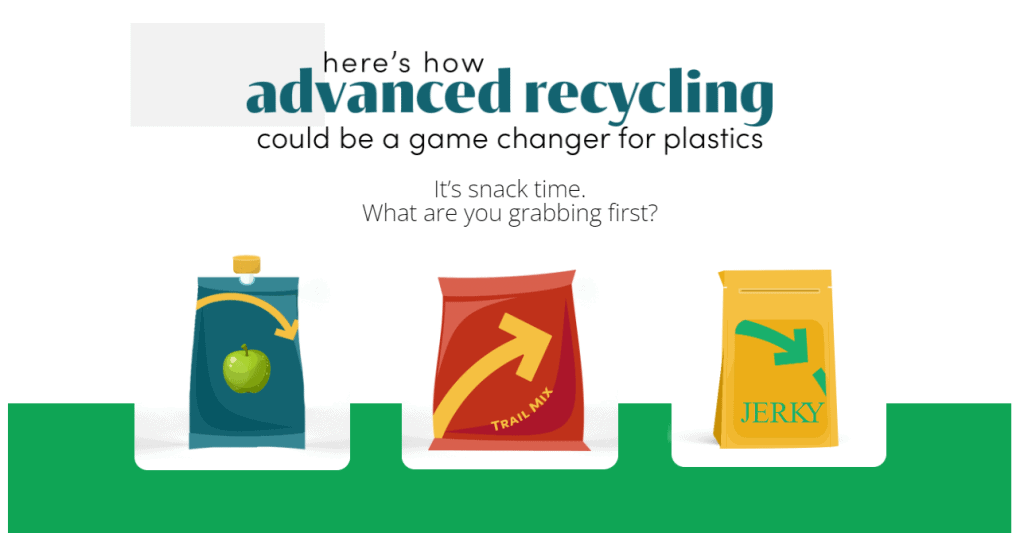 ---
Here comes #ACCAugust!
Did you know that #ChemistryMatters invites elected officials to tour chemistry companies so they can see and gain a better understanding of how critical materials are researched and produced?
Many of these tours happen during August, which is when Congress is in recess. Welcome to what we call #ACCAugust.
Curious? Click below to watch a recap video from #ACCAugust2021!
Click here to follow along with our recent Plant Tours!
Learn about the people helping deliver clean drinking water, save energy, and find new ways to recycle materials you use every day.
They're the scientists, engineers, designers, technicians, innovators, and others who are leading sustainable change.

These dedicated and passionate individuals are finding new ways to make plastics lighter, stronger, more efficient… and more recyclable. To keep plastics out of our oceans and rivers. And to create the innovative products we all need to build a more sustainable future.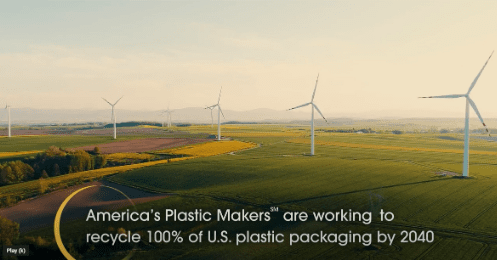 ---
Member Highlight
Clariant's global climate campaign cuts more than 4 million tons of CO2 equivalents annually.
Clariant, a focused, sustainable, and innovative specialty chemical company, was recently awarded by the American Chemistry Council (ACC) with the prestigious Sustainability Leadership Award 2022 in the category "Environmental Protection".
The accolade is in recognition of Clariant's global climate initiative, in which the company offered a free load of its nitrous oxide (N2O) removal catalyst EnviCat N2O-S to ten nitric acid producers who did not have such an abatement technology in place yet. Their impact on emissions reduction translates into more than 860,000 gasoline passenger vehicles driven for one year.
Clariant created a convenient "drop-in" solution that can be easily installed in virtually any nitric acid plant to effectively reduce N2O emissions. The catalyst is commercially proven to convert up to 95% of the greenhouse gas into harmless nitrogen and oxygen.
---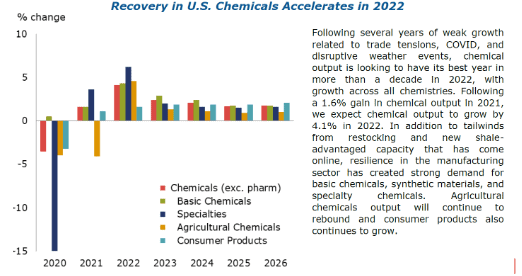 Mid-Year Economic Outlook: US Chemistry Remains Strong Despite Risks to Growth
Despite ongoing supply chain constraints, the U.S. chemical industry expects to deliver solid growth this year as it benefits from inventory rebuilding, steady demand across many end-use industries, and a continued competitive advantage in natural gas-based chemistries, according to the American Chemistry Council's (ACC) Mid-Year 2022 Chemical Industry Situation and Outlook.
What you need to know:
U.S. chemistry output is expected to rise by 4.1% in 2022 and grow by 2.4% in 2023.
Ongoing supply chain problems continue to be a headwind for chemical manufacturers and distributors.
U.S. chemicals will continue to enjoy a competitive advantage on the strength of U.S. energy production.
Click here to read the full report.
---
Connect with Chemistry
Weekly Chemistry and Economic Trends (July 8, 2022)
Missouri Becomes Milestone 20th State to Pass Advanced Recycling Legislation
Weekly Chemistry and Economic Trends (June 30, 2022)
Plastics Legislation Needed, Not Increased Costs on Americans
ACC Statement on California Ballot Initiative Withdrawal
ACC Joins HBCU Partnership Challenge and Announces Support for IGNITE HBCU Excellence Act
Understanding Chemical Safety: The Mere Presence of a Chemical Ingredient Doesn't Mean It Will Cause Harm