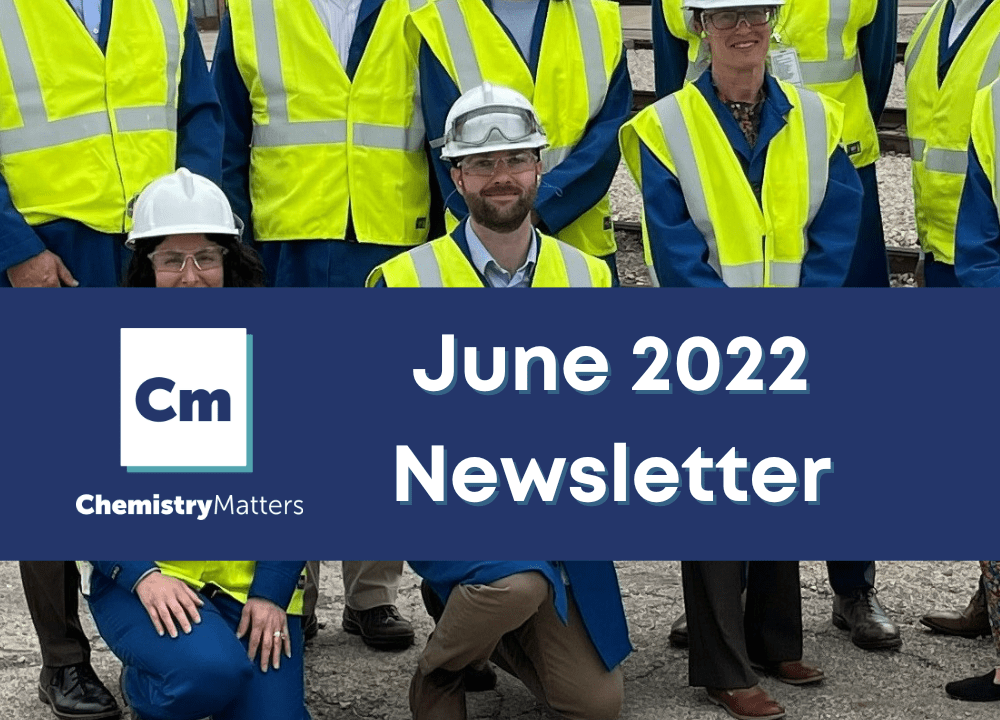 Safety & Six Key Solutions to EPA's TSCA Implementation – June 2022
June 1, 2022
June marks #NationalSafetyMonth! The chemical industry manufactures products that are vital to the everyday health and well-being of our nation.

Initiatives like Responsible Care® helpbenchmark ways that companies can ensure health, safety and security in the industry. Click here to learn more about this initiative.
---
Chemistry Stories Across the United States
Thank you to the many elected officials who joined us for plant tours in May, including…
Click here to follow along with Plant Tours!
Keep Rhode Island beautiful. Tell your legislators to support advanced recycling.
Advanced recycling could help our environment by including more plastic products in the recycling process.
Every year, we throw away tons of recoverable plastics into landfills. Advanced recycling can help alleviate this problem by allowing more types of used plastics to be recycled and remanufactured. If Rhode Island lawmakers support H 8089/S 2788, it could result in:
A decrease in plastic waste ending up in landfills.
A decrease in greenhouse gasses being emitted.
An increase in remanufactured materials to be used in new products.
Nearly 20 states have already passed advanced recycling legislation. It's time Rhode Island does the same.
Make your voice heard. Tell lawmakers to support H 8089/S 2788!
---
Member Highlight
Processing more than 7 million pounds of used plastic
ExxonMobil has developed advanced recycling technology, which, through April 2022, has processed more than 7 million pounds of used plastics at its Baytown facility, near Houston, Texas.
Advanced recycling is a manufacturing process that leverages chemistry and technology to convert hard-to-recycle used plastic, like films and pouches into high-quality raw materials for making valuable new products, including plastics.
---
The State of TSCA Report: Why We Must Fix Implementation Now Before It Is Too Late
Providing reliability and certainty in TSCA implementation is critical to American competitiveness and innovation, in addition to meeting supply chain, climate, sustainability, energy efficiency, and infrastructure needs.
Unfortunately, EPA has been implementing policy changes that run counter to congressional intent, counter to the bipartisan compromise that made TSCA modernization possible, and that inhibit American innovation and the ability to compete in the global market.
Click here to read the in-depth State of TSCA Report and explore 6 key solutions.
---
Connect with Chemistry
Covestro Collaborates with University of Pittsburgh to Establish First U.S. Circular Economy Graduate Program
ExxonMobil Working to Advance Plastics Recycling in Houston and Beyond
Clariant Providing Free N2O Removal Catalyst for Nitric Acid Producers Worldwide
Mid-Year Outlook: A Good Year for US Chemistry Despite Risks to Growth
Closed Loop Circular Plastics Fund Advances Plastics Circularity through Investment in Innovative Technologies and Recycling Infrastructure
ExxonMobil and FMC Corporation Recognized for Leadership in Environmental, Health & Safety Performance